Katherine Rolon, APRN, FNP-C is board certified by the American Academy of Nurse Practitioners and specializes in urology. She will be treating patients with a wide variety of genitourinary conditions, including BPH, kidney stones, overactive bladder, hematuria, incontinence, testosterone deficiency, and erectile dysfunction.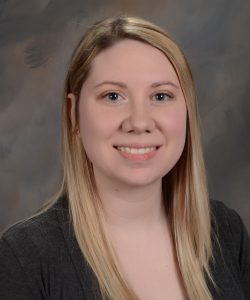 Mrs. Rolon earned her Associate Degree in Nursing from Texarkana College and went on to complete her Bachelor of Science in Nursing from Texas A&M University-Texarkana. She earned her Master of Science in Nursing from Walden University.
Mrs. Rolon is from Atlanta, TX, where she currently resides with her husband, Bret. Katherine gained valuable experience in critical thinking and patient education during her time as a Registered Nurse at Wadley Regional Medical Center in Texarkana, TX from 2013-2019. Mrs. Rolon has had a lifelong passion for healthcare and is excited to begin her career as a nurse practitioner treating urology patients.