If you are getting ready for your first visit to Advanced Urology Institute at Titus, welcome! We look forward to serving you and want to make your time with us as pleasant as possible. Below are a few things that you can do to help expedite your appointment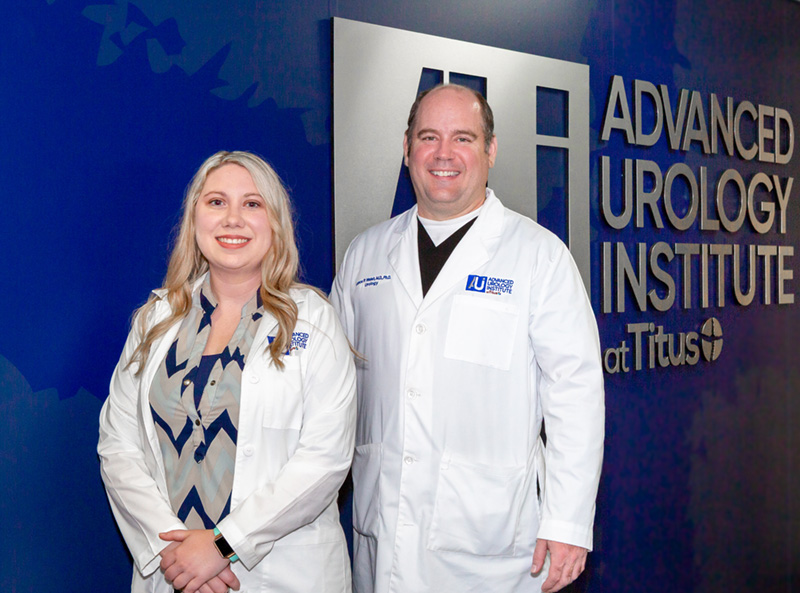 Please download, complete and bring completed forms to your appointment along with your medical insurance cards. If you cannot complete your forms before your appointment, please arrive 15 minutes prior to your appointment time for registration. You will also receive an automated phone reminder of your appointment time and date.
If you do not have your insurance cards available, you will be expected to pay at the time of service. All co-pays will be collected at registration. For your convenience, we accept MasterCard, Visa and American Express credit cards and debit cards. Should your insurance require a referral, it is your responsibility to contact your primary care physician prior to your appointment to obtain the referral.
If Advanced Urology Institute at Titus is not a participating provider with your insurance plan (see billing & Insurance page), you will be expected to pay in full at the time of service. For questions regarding coverage, contact your plan administrator or call the number located on the back of your insurance card.
To expedite your visit, please:
Have the doctor's office that referred you fax our office with your current lab results, CT scans and/or MRI reports pertaining to your visit. If you have copies of your lab results or x-rays, please bring them. Our fax number is (903) 434-7112.


Bring a list of your current medications (with dosage amounts) along with your prior surgery(s) and approximate dates. If you complete the paperwork, you do not have to bring this information.
Due to our specialty, you will be expected to give a urine sample at your visit. If you are unable to wait once you have arrived at our office, please inform the receptionist so that we can expedite this process.